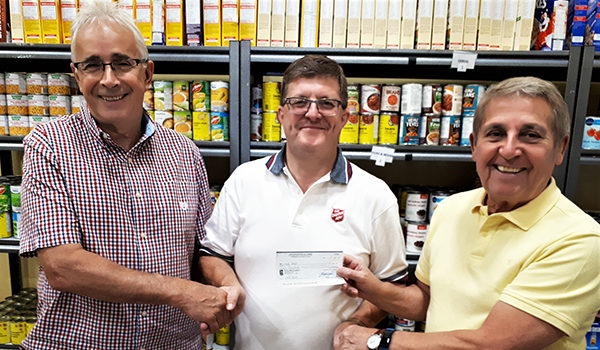 The annual Rowly Bowl Tournament will take place on Sunday Aug 4th. 4 teams will be drafted from participating members and each team plays 3 back-to-back games, each 30 minutes long with a break in between. After the tournament, interested participants - usually everybody - goes back to the Squire for food and drink.
The cost this year is $25 for each participant which includes soccer, a burger and a beer. Lots of prizes to be won.
All proceeds go to the Burlington Food Bank. Last's year's donation amounted to over $2600.
All members, friends of members and family are welcome to take part.
You can pay your fee to your convener or E-tranfer it to payment@botsc.ca using Rowly Bowl as the name.
If you can not take part but would like to make a donation to the Food Bank just indicate Donation on the E-transfer name.