Indoor Walking Soccer
BOTSC and the Oakville Soccer Club have partnered to establish an ongoing Walking Soccer Program in Oakville/Burlington.
Over 800 clubs are now playing Walking Soccer in the UK. This program is a great opportunity for those of us who have had some health issues to continue to play the "beautiful game" we love so much after our doctors have suggested we hang up our boots and no longer play at such an intense level.
Come out and give it a try.
Thursday Mornings - Pine Glen Soccer Centre (3rd Line / Pine Glen in Oakville)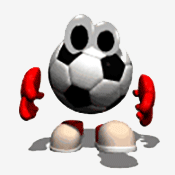 Place :
Pine Glen Soccer Centre
Times :
Thursday Mornings 10:00-11:00am
Costs :
Pay as you go $ 5 a session or pay upfront and get a discount.
You get :
Weekly mildly competitive, fun, indoor soccer.
Format:
Pick up Walking Soccer Indoors.
No running allowed at any time (one foot on ground at all times).
Low impact 6, 7, or 8 a-side depending on numbers.
Questions? email – walkingsocceroakville@gmail.com
Not ready? If you are not ready to take up this new program please do your best to publicize it to others particularly past members.
To signup email David Hamon by clicking here,